Top Cities for Celebrating New Years Eve 2019
Fireworks, Events, Webcams, Parties, Hotels, Restaurants, Concerts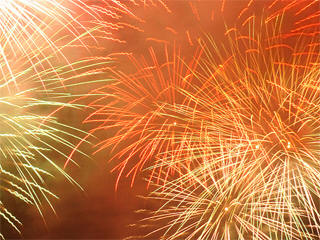 The full list of cities featured on this site is listed below, by time zone - find all the best fireworks displays, top parties, most popular events, new year concerts, hotels, restaurants and loads more.
GMT+14
GMT+13
Auckland, Christchurch, Fiji, Nelson, Queenstown, Wellington
GMT+11
Bondi, Byron Bay, Hobart, Manly, Melbourne, Sydney
GMT+10.5
GMT+10
Brisbane, Surfers Paradise, Tahiti
GMT+9.5
GMT+9
GMT+8.5
GMT+8
Bali, Hong Kong, Kuala Lumpur, Manila, Perth, Shanghai, Singapore, Taipei
GMT+7
Bangkok, Hanoi, Jakarta, Phuket
GMT+5.5
GMT+5
GMT+4
GMT+3
GMT+2
Cairo, Cape Town, Helsinki, Istanbul, Johannesburg, Paphos, Sofia, Vilnius
GMT+1
Amsterdam, Arezzo, Athens, Barcelona, Belfast, Berlin, Bologna, Bratislava, Brussels, Budapest, Cannes, Cologne, Copenhagen, Dubrovnik, Dusseldorf, Florence, Frankfurt, Gdansk, Geneva, Hamburg, Innsbruck, Krakow, Lugano, Madrid, Milan, Monaco, Munich, Naples, Nice, Oslo, Paris, Pisa, Prague, Rome, Rimini, Rügen, Salzburg, Split, Stockholm, Turin, Valencia, Valletta, Venice, Verona, Vienna, Warsaw, Zurich
GMT+0
Cardiff, Dublin, Edinburgh, Birmingham, Glasgow, Leeds, Lisbon, London, Madeira, Manchester, Marrakech, Newcastle, Porto, Reykjavik
GMT-2
GMT-3
Santiago, Sao Paulo, Valparaiso
GMT-4
Antigua, Aruba, Barbados, Halifax, Puerto Rico, St Barts, St Lucia, Trinidad & Tobago
GMT-5
Akron, Alexandria, Annapolis, Atlanta, Atlantic City, Baltimore, Bogota, Boston, Buffalo, Burlington, Cancun, Cartagena, Charleston, Charlotte, Chattanooga, Cincinnati, Cleveland, Columbia, Columbus, Detroit, Dick Clark's NYRE, Fort Lauderdale, Gatlinburg, Grand Cayman, Hamilton, Hartford, Havana, Indianapolis, Jacksonville, Jamaica, Key West, Knoxville, Louisville, Miami, Montreal, Nassau, New York, Niagara Falls, Orlando, Ottawa, Pensacola, Philadelphia, Pittsburgh, Providence, Quebec City, Raleigh, Sarasota, Saratoga, Savannah, St Augustine, Tampa Bay, Toronto, Virginia Beach, Virginia, Washington DC, Walt Disney World, Williamsburg
GMT-6
Acapulco, Austin, Baton Rouge, Chicago, Dallas, Fayetteville, Fort Worth, Guatemala, Houston, Kansas City, Little Rock, Memphis, Mexico City, Milwaukee, Minneapolis, Mobile, Nashville, New Orleans, Oklahoma City, Omaha, Pensacola, San Antonio, Springfield, St. Louis, Winnipeg
GMT-7
Albuquerque, Aspen, Boise, Calgary, Cheyenne, Colorado Springs, Denver, Edmonton, El Paso, Lake Tahoe, Phoenix, Arizona, Salt Lake City, Santa Fe, Tucson, Vail, Colorado
GMT-8
Disneyland California, Fresno, Hollywood, Huntington Beach, Las Vegas, Long Beach, Los Angeles, Marina del Rey, Monterey, Portland, Reno, Sacramento, San Diego, San Francisco, San Jose, Seattle, Vancouver
GMT-8
GMT-10
Latest NYE News
The content on this page is written and maintained by Martin Kerrigan. If you have found it useful then please feel free to share it with your friends and family. If you have any comments or events to add to this page please Contact us.