Omaha New Years Eve 2018
Fireworks, Events, Parties, Hotels, Restaurants, Concerts
Omaha, Nebraska, 31 December 2017, Midnight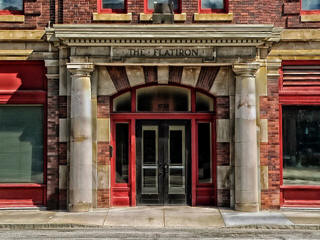 Omaha is the largest city in the state of Nebraska with a population of almost half a million people, so it's no surprise to find that it's the focal point of the new year's eve holiday party for the region, with a spectacular Holiday Lights Festival that takes the celebrations from Thanksgiving and stretches them all the way through the new year celebrations to new year's day!
There are plenty of popular attractions that bring visitors to Omaha, so if you are in town for the festive season try to make the time to also check out the likes of the Heartland of America Park, Lewis and Clark Landing and Lauritzen Gardens.
New Year Fireworks, Events, Parties
The focal point of the new year celebrations in Omaha is the incredible Holiday Lights Festival. This is an event that gets underway at the end of November to coincide with the Thanksgiving celebrations and includes the Thanksgiving Lighting Ceremony, Wells Fargo Family festival with a range of family friendly activities and an ice rink located on 10th and Capitol Avenue.
The climax of the event however is the New Year's Eve Fireworks Spectacular! This takes place on the city's famous Gene Leahy Mall at 14th and Farnam. The show actually gets underway at 7pm and attracts a crowd measured in the tens of thousands, so be sure to arrive early to secure a decent vantage point.
Away from the fireworks there are plenty of other events to keep you entertained over new years. there is a Light the Night event at the Omaha Children's Museum on December 30th, a Noon Year's Eve Party at the Durham Museum and a Family Fun Bowling Bask at The MARK.
For your new year dining options there is plenty to choose from in Omaha, with popular choices including Lo Sole Mio Ristorante, 801 Chophouse, Spezia and Blue Sushi Sake Grill. See the full range of Omaha eateries, with many having the option to make your reservation online, here.
NYE Live Streaming, Webcams
There are several live webcam views in Omaha you might like to check out:
New Years Eve Hotels
There is no shortage of places to stay over new year in Omaha, just be aware that you're probably going to need to book well in advance.
You can search for deals at all of the best local hotels here.
Popular Pages
The content on this page is written and maintained by Martin Kerrigan. If you have any comments or events to add to this page please Contact us.