Providence New Year's Eve 2019
NYE parties, hotels, bars and restaurants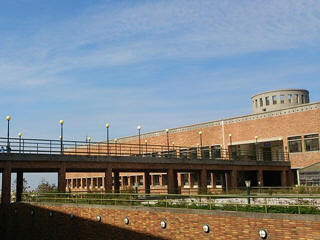 Providence on Rhode Island, as the capital city of the state has always been the place to head for on new year's eve, with a series of family fireworks events that included parties like Bright Night Providence and Ring in the Night, large scale free gatherings to welcome the new year in style.
Sadly those events have all ceased to take place over the last few years, thanks largely to budget cuts, and although we remain hopeful they will return in the future, do not despair as there are still plenty of parties and activities to keep you and your family entertained over the festive and new eyar season in Rhode Island.
In the absence of an official municipal new year event the responsibility falls onto the hotels, bars, clubs and restaurants of Rhode island to take the strain on new year's eve, and fortunately there are plenty to choose from, these are our top choices:
Providence Marriott Downtown
A special new year party with overnight dining options. The main event is called Sparkle and takes place in the hotel's Grand Ballroom, with dancing at the Bluefin Grille from 10pm, plenty of food, drink and entertainment. Book online here.
Providence Performing Arts Centre
A salute to Vienna new year's concert on new year's day (in line with the famous namesake in Vienna) with the Strauss Symphony of America featuring the Rhode Island Philharmonic Orchestra.
Skyline at Waterplace
A Grand opening New Year Celebration with live entertainment, also a live DJ, drinks, dancing and of course the mandatory champagne toast at midnight. More details and reservations here.
Rooftop at the ProvidenceG
A new year's eve countdown under the stars on the only rooftop lounge and restaurant in Providence. The night includes champagne, food, a live DJ and private VIP loungers.
Restaurants
For your new year dining options there are also plenty of choices in Rhode Island, with many offering special new year dining options, such as the special menu on offer at Garde. See the full range of local restaurants here.
NYE Live Streaming, Webcams
There are a few local webcams in the area, although with no big fireworks to watch you'll be restricted to just general viewing this year I'm afraid:
New Years Eve Hotels
There are plenty of places to choose from, see above for the top hotels that also include new year's eve parties.
You can search for deals at all of these venues, plus other local hotels here.
Latest NYE News
The content on this page is written and maintained by Martin Kerrigan. If you have any comments or events to add to this page please Contact us.