London New Year's Eve 2019
Fireworks over the Thames, top celebrations and parties in London for new year 2018-2019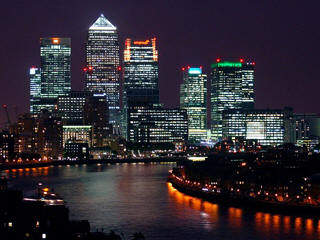 London's new year's eve party is centred on the midnight fireworks display over the River Thames, viewable for miles around and with the most prestigious vantage points along the rirver's banks sold to tticket holkders on a first-come first-served basis.
The city's many iconic sights - Big Ben, the House of Parliament and the London Eye to name just a few - provide a perfect backdrop to the spectacular pyrotechnics.
New Year Fireworks
The big headline performer in London last new year's eve was Robbie Williams, we'll provide details of who will be leading the celebrations this year as soon as we find out.
The fireworks last around 11 minutes and take place on the Thames around the London Eye (now officially the EDF Energy London Eye) so anywhere along the river should afford you a pretty decent view. The arrival of midnight is also welcomed with the traditional rendition of Auld Lang Syne by the crowds gathered along the banks of the Thames.
There are also decent fireworks views to be had from the Southbank Centre, where they also hold a big new year party, while the Natural History Museum also host a popular new year event.
Fireworks Tickets
One recent development for new year's eve in London is that visitors are now charged to attend the main fireworks display, with 100,000 tickets being made available at 10 pounds each - tickets are now on sale via the officcial website here.
With crowds at previous events several times greater than the available ticket numbers there are sure to be many people left disappointed, so make sure if you're going you get your tickets asap - they generally sell out by the beginning of December.
Best Fireworks Views
If you prefer not to pay, or indeed endure the crowds, you can also watch London New Years Eve Fireworks display from a variety of land-based vantage points.
Watch the free fireworks from The Southbank, Westminster Bridge and Victoria Embankment, Greenwich Hill, Primrose Hill, and one of the several hugely popular London rooftop bars.
Parties & Events
Don't worry too much if you miss out on the fireworks tickets though as there is always loads going on throughout London on new year's eve - you can find a plethora of suggestions catering to most tastes and budgets via the new year's eve section on Visit London.
NYE River Cruises
One of the most popular diversions for those with a decent budget is to take a cruise on the River Thames, pretty much guaranteeing yourself one of the best views of the fireworks.
We especially like the look of the New Year's Eve Party and Champagne cruises departing from the Embankment Pier.
London New Year's Day Parade
If you're in London on new year's eve then it makes sense to also stick around for the parade on new year's day, which is a spectacle well worth seeing.
For full details of this year's parade, including the times, lineup and options for live online streams, visit here: London New Year Parade 2019
New Year's Eve Hotels
London's hotels will be packed to the rafters right through the Christmas and New Year period, so be sure to secure your reservation well in advance.
It's generally a little cheaper to look south of the river if you don't mind travelling a little further to the parties in the city centre, there are even some savings to be head just by heading out walking distance away, which will also dave you the hassle of negiotiating new year's eve taxis and public transport.
You can search for deals at all of the top London accommodation, and find all the best deals on local hotels here.
NYE Live Streaming, Webcams
The London new year's eve fireworks can be watched on TV, with excellent coverage via the BBC that is also available as an online webcast stream.
There are also some live streaming webcam views ideally located to watch the display - see the full range of live coverage options here:
Latest NYE News
The content on this page is written and maintained by Martin Kerrigan. If you have found it useful then please feel free to share it with your friends and family. If you have any comments or events to add to this page please Contact us.