Hong Kong New Years Eve 2019
Fireworks, Events, Parties, Hotels, Streaming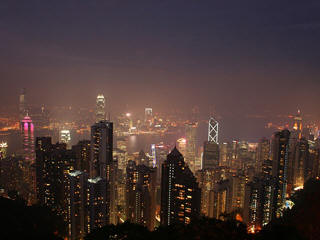 In Hong Kong on traditional (that is, not Chinese) New Years Eve the city is still surprisingly vibrant, possibly due to the high number of expats that make their home here, and possibly in no small part also due to the fantastically cosmopolitan nature of the place - there really is nowhere in the world quite like Hong Kong!
It would be fair to say the Chinese New Year is probably the bigger event here, but they still put on a great show for the western version too.
There are several large organised events that take place in Hong Kong on a scale that you expect form the Chinese, with fireworks and light shows that capitalise on the city's maritime settings, large numbers of skyscrapers and of course help to showcase the technological skills and expertise that make Hong Kong one of the centre points of the global e-revolution. If you're looking for information on the Chinese new year night parade and fireworks in Hong Kong, check out our Chinese New Year pages here.
Things to do
The biggest fireworks in Hong Kong is the spectacular show over Victoria Harbour, which doesn't quite match up to the 20 minute special they host at Chinese New Year but is pretty decent anyway, and well worth a look as you'll see from the crowds all around the area.
At midnight, if you can't get to or aren't inclined to jockey for position to watch the fireworks over Victoria Harbour, then you could instead head for the Two International Finance Centre, where there will be a large digital display counting down the last 60 seconds to midnight on a huge digital clock that is mounted on the side of the building.
This is followed immediately afterwards by the large fireworks display and the famous Symphony of Lights, a synchronised light and laser show which covers dozens of buildings on both sides of Victoria Harbour. The show actually takes place daily throughout the year, but on new year's eve they really pull out the stops with a spectacular special event.
The sheer scale of the show means it's easier to find a decent vantage point, although the famous Avenue of Stars (the HK version of Hollywood's Walk of Fame) on the Tsim Sha Tsui waterfront and Golden Bauhinia Square in Wan Chai are among the favourite spots.
The eponymous Times Square shopping mall also holds their own New years eve ball drop event, mimicking the famous and much-watched event held at Times Square in New York City and featuring live music and entertainment. it does get exceptionally busy though, so make sure you get there in plenty of time. Large scale outdoor celebrations also occur in Tsuen Wan, Sha Tin, Mong Kok, and Kwun Tong.
A lot of people choose to visit Hong Kong on cruises over the new year period, and it is fair to say that the vantage points on the harbour are probably among the best as you'll get an uninterrupted view of the fireworks and lights. There are some good special offers of you like the idea of a holiday cruise via Crystal Cruises. if you're already in town and are just looking for a boat to spend the evening on then there are a number of Victoria Harbour cruises organised by the local tourist board - check out the details here
Away from the big public events, the hotels and restaurants of Hong Kong also make a big effort at new year and there will be plenty of special deals available. The Lan Kwai Fong area is the focal point for many of the local party crowd.
There are some excellent options with harbourside views where you'll be able to enjoy a meal and watch the fireworks in comfort - top level choices with fabulous harbour view dining rooms include Aqua, Tosca at the Ritz-Carlton, Spoon by Alain Ducasse at the InterContinenental Hong Kong, Island Shangri-La Hong Kong and Sevva. CE LA VI also offer a fantastic new year dinner with the option to join the after party on their fabulous Sky Deck, with sweeping city views.
Check out the full range of Hong Kong dining options here.
NYE Live Streaming, Webcams
Places to watch live online, including live views over Victoria Harbour:
The Hong Kong new year 2019 fireworks will alos be streaming live via Youtube, which is covering live the New Year Countdown Celebrations from InterContinental Hong Kong - watch the online stream here:
New Years Eve Hotels
If you're planning on visiting Hong Kong over the New Year period, then early reservation is strongly recommended. You can search, check availability and book local hotels here.
Latest NYE News
The content on this page is written and maintained by Martin Kerrigan. If you have found it useful then please feel free to share it with your friends and family. If you have any comments or events to add to this page please Contact us.