Krakow New Years Eve 2019
Fireworks, Events, Parties, Hotels, Restaurants, Concerts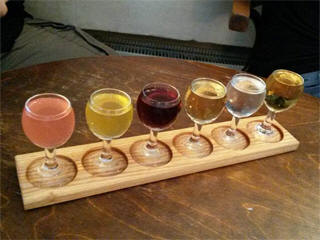 Krakow is another of those historic European cities we have been privileged to visit in person and I can highly recommend it as fascinating, lively and cultural city to visit at any time of year.
Served by budget airlines from across Europe, Krakow has expanded greatly in popularity in recent years, with visitors drawn by the proximity of the museum site at Auschwitz just a short journey away but the city itself has plenty to keep you entertained with the iconic castle and medieval winding streets a particular highlight.
If you are visiting for new year's eve though please be aware that it can get very, very cold indeed and be sure to pack accordingly, especially if planning on attending outdoor events. Check out the option of a trip into the wonderfully picturesque nearby mountains at Zakopane is you like to fit in some winter skiing too.
Things to do
The main new year (Slywester to the locals) party in Krakow in recent years has been the huge event in Main Sqaure, which typically includes live music throughout the night, culminating in a spectacular fireworks display at midnight, accompanied by a thrilling light show, plus of course the ringing bells of St Mary's Cathedral.
Please be aware though that there has been some doubt as to whether this party will be returning for new year 2019 due to concerns over municipall budgets, we will bring confirmation once we hear for sure either way.
Don't despair though, Krakow has a great deal to offer regardless, with a huge range of bars clubs and restaurants to choose from, with those of a vegan inclination especially well catered for.
For top bars to visit I can personally recommend the Wodka bar, with a stunning range of different vodka flavours to choose from the the House of Beer, with a similar speciality in beers. If you plan on getting some dancing in too the city's nightclubs are mainly centred around the Old Town and Kazimierz districts.
Top recommended restaurants to try out include:
Restauracja Starka
Cyrano de Bergerac
Destino
Introligatornia Smaku Restaurant

While for vegans we can heartily recommend Pod Norenami or Nova Krova. See the full range of dining options here.
NYE Live Streaming, Webcams
There is an excellent live streaming webcam view in the Main Square, allowing you to keep up with the festivities online:
New Years Eve Hotels
There are a huge range of accommodation to choose from in Krakow, and for the most part they are very reasonably priced. I would also recommend checking out Airbnb, which has some fantastic apartments in great locations across the city.
You can search for deals at all of these venues, plus other local hotels here.
Latest NYE News
The content on this page is written and maintained by Martin Kerrigan. If you have any comments or events to add to this page please Contact us.