Savannah New Years Eve 2018
Fireworks, Events, Parties, Hotels, Restaurants, Concerts
Savannah, Georgia, 31 December 2017, Midnight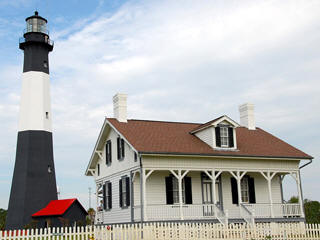 Savannah, Georgia is your typical southern US town, renowned for it's laid back atmosphere and welcoming hospitality, and new year's eve here is no exception, with Savannah no shortage of things to do to welcome the new year, while many also choose to take the short trip out to Tybee Island to witness some spectacular new year's eve fireworks.
If you're visiting Savannah over the festive period then it makes sense to stay for at least a few days and enjoy all the town has to offer. In particular try to make time to visit Forsyth Park, the Savannah Historic District and the Cathedral of St John the Baptist, a great place to take in a Christmas service if that's your thing.
New Year Fireworks, Events, Parties
A relatively new addition to the new year party scene in Savannah is the Up for the Cup celebration organised by the Savannah Waterfront Association that takes place on the Rousakis Riverfront Plaza on East River Street. This is a free outdoor event that starts at 8pm and offers live music and entertainment throughout the evening.
The climax of the party is the Savannah interpretation of a ball drop, which actually involves raising a 6 foot cup in the Up the Cup midnight countdown, which is immediately followed by a fireworks display.
Those looking for a new year's eve fireworks display in the Savannah area often choose to take the sort trip, around 20 minutes drive or so, out to Tybee Island where they have their own spectacular fireworks show at midnight.
The fireworks are launched from the Walter W Parker Pier and Pavilion and the best viewing points are on the beach itself or from one of the many beachfront restauarants.
Elsewhere, the Savannah City Market hold their own new year's eve party, running from 9pm until 1am and offering live outdoor music as well as a wide range of particating restaurants to help round out your evening.
Another option to fully embrace the southern lifestyle while in Savannah is to take a river cruise on one of the traditional river boats operating out of Savannah. Check out the cruise options available from Savannah Riverboat Cruises here.
NYE Live Streaming, Webcams
There are a range of great live webcam views in Savannah that you can check out if you want to experinece the new year's eve parties and atmosphere remotely:
New Years Eve Hotels
Savannah is blessed with some winderful hotels, form the more traditional style to the very modern. Try the Hampton Inn Savannah Historic District, Savannah Marriott Riverfront or The Marshall House.
You can search for deals at all of these venues, plus other local hotels here.
Popular Pages
The content on this page is written and maintained by Martin Kerrigan. If you have any comments or events to add to this page please Contact us.