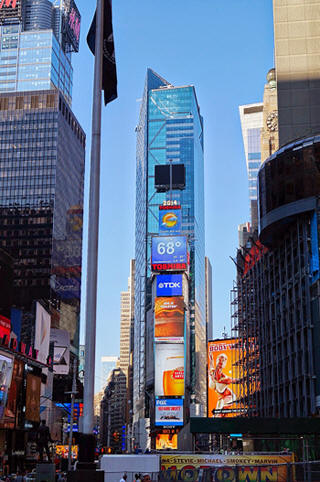 New Year's Eve 2018
Fireworks, Events, Parties, Hotels, Live Streaming
New year 2018 is almost here, and there are plenty of exciting developments to keep you up to date on.
The Sydney new year fireworks will be streaming live online once again this year, attracting a worldwide audience of millions, as will the Times Square Ball Drop, bringing some of the biggest global events into your own home.
Elsewhere, there are big new events such as Music City Midnight in Nashville, while the new year's eve party in San Antonio this year will be bigger than ever thanks to the city's Tricenntennial celebrations.
Keep up with all the latest New Years Eve News Headlines here.
New Year's Eve 2017-2018 Locations
The events on this site are listed by location and time zone or you can use the Search page, and we'll bring you links to live webcams, TV, mobile apps, radio & online streaming coverage so you can get as close as possible to joining the new year party from wherever in the world you are.
GMT+14
GMT+13
Auckland, Christchurch, Fiji, Nelson, Queenstown, Wellington
GMT+11
Bondi, Byron Bay, Hobart, Manly, Melbourne, Sydney
GMT+10.5
GMT+10
Brisbane, Surfers Paradise, Tahiti
GMT+9.5
GMT+9
GMT+8.5
GMT+8
Bali, Hong Kong, Kuala Lumpur, Manila, Perth, Shanghai, Singapore, Taipei
GMT+7
Bangkok, Hanoi, Jakarta, Phuket
GMT+5.5
GMT+5
GMT+4
GMT+3
GMT+2
Cairo, Cape Town, Helsinki, Istanbul, Johannesburg, Paphos, Sofia, Vilnius
GMT+1
Amsterdam, Arezzo, Athens, Barcelona, Belfast, Berlin, Bologna, Bratislava, Brussels, Budapest, Cannes, Cologne, Copenhagen, Dubrovnik, Dusseldorf, Florence, Frankfurt, Gdansk, Geneva, Hamburg, Innsbruck, Krakow, Lugano, Madrid, Milan, Monaco, Munich, Naples, Nice, Oslo, Paris, Pisa, Prague, Rome, Rimini, Rügen, Salzburg, Split, Stockholm, Turin, Valencia, Valletta, Venice, Verona, Vienna, Warsaw, Zurich
GMT+0
Cardiff, Dublin, Edinburgh, Birmingham, Glasgow, Leeds, Lisbon, London, Madeira, Manchester, Marrakech, Newcastle, Porto, Reykjavik
GMT-2
GMT-3
Santiago, Sao Paulo, Valparaiso
GMT-4
Antigua, Aruba, Barbados, Halifax, Puerto Rico, St Barts, St Lucia
GMT-5
Akron, Alexandria, Annapolis, Atlanta, Atlantic City, Baltimore, Bogota, Boston, Buffalo, Burlington, Cancun, Cartagena, Charleston, Charlotte, Chattanooga, Cincinnati, Cleveland, Columbia, Columbus, Detroit, Dick Clark's Rockin Eve, Fort Lauderdale, Gatlinburg, Grand Cayman, Hamilton, Hartford, Havana, Indianapolis, Jacksonville, Jamaica, Key West, Knoxville, Louisville, Miami, Montreal, Nassau, New York, Niagara Falls, Orlando, Ottawa, Pensacola, Philadelphia, Pittsburgh, Providence, Quebec City, Raleigh, Sarasota, Saratoga, Savannah, St Augustine, Tampa Bay, Toronto, Virginia Beach, Virginia, Washington DC, Walt Disney World, Williamsburg
GMT-6
Acapulco, Austin, Baton Rouge, Chicago, Dallas, Fayetteville, Fort Worth, Guatemala, Houston, Kansas City, Little Rock, Memphis, Mexico City, Milwaukee, Minneapolis, Mobile, Nashville, New Orleans, Oklahoma City, Omaha, Pensacola, San Antonio, Springfield, St. Louis, Winnipeg
GMT-7
Albuquerque, Aspen, Boise, Calgary, Cheyenne, Colorado Springs, Denver, Edmonton, El Paso, Lake Tahoe, Phoenix, Salt Lake City, Santa Fe, Tucson, Vail, Colorado
GMT-8
Disneyland California, Fresno, Hollywood, Huntington Beach, Las Vegas, Long Beach, Los Angeles, Marina del Rey, Monterey, Portland, Reno, Sacramento, San Diego, San Francisco, San Jose, Seattle, Vancouver
GMT-8
GMT-10
New Year Categories
Addtional pages not featured above can now be found in the following sections:
All the top ski resorts to bring in the new year with a combination of ski-ing, partying and fireworks!
Our featured pages for the Chinese New Year
There are also now listings by country for those venues where we have several cities listed: Top new year countries