Dick Clark's New Years Rockin Eve 2019
Live Stream, Online Webcast Feed, NYRE Lineup, Performers
Times Square, New York, 31 Dec 2018, 8.00pm - 1 Jan 2019, 1.00am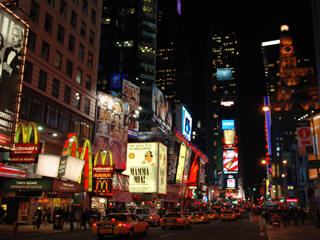 Dick Clark's New Years Rockin' Eve, often known just as NYRE, has been a key part of the Times Square new year's eve ball drop party for many years now, seeing in the new year to huge crowds with live performances by top stars and shown live on TV and as a live stream online to the whole US and around the world.
This is an iconic event that has been taking place since way back in 1974, hosted initially by legendary US entertainer Dick Clark, who due to failing health was later joined by Ryan Seacrest who co-hosted the event and acted as the main anchor in Times Square until the sad passing away of Dick Clark in 2012. The event has retained the title of it's original host however, a fitting tribute to the man who made this occasion his own for so many years. The event is currently sponsored by gym specialists Planet Fitness.
NYRE Lineup and Schedule
Ryan Seacrest will again be the main host - he last year extended his deal with the show for a "multi-year term" so looks like he'll be at the helm for the forseeable future. He'll be joined in New York this year by Jenny McCarthy, who has the job of getting out into the crowds for the live interviews that are a key part of the show.
We'll have the full lineup for this year's show just as soon as it is announced.
A change last year also saw Ciara taking over from Fergie on west coast hosting duties.
Get the very latest updates on the Billboard Hollywood party, including the full lineup, here.
The ABC broadcast gets underway at 8pm New York time.
Live Streaming & TV Coverage
You can keep an eye on all the build up in Times Square via the Times Square webcam.
On new year's eve itself the full event will again be streamed live online, for free - watch it live here:
New Years Eve Hotels
If you're planning on visiting New York for the Rockin New Year, then early reservation is strongly recommended. You can search, check availability and book local hotels here.
Latest NYE News
The content on this page is written and maintained by Martin Kerrigan. If you have found it useful then please feel free to share it with your friends and family. If you have any comments or events to add to this page please Contact us.