Europe New Year
'

s Eve 2019
Fireworks, Live Streaming, Events, Webcams, Parties, Hotels, Restaurants, Concerts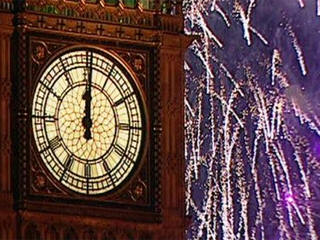 Europe has such a diverse range of cultures, customs and languages that it is rare to find a festival or event that is celebrated uniformly across the continent, but in New Year's Eve we have one such occasion. The local venues may deploy variations on the theme, but in general terms you're going to have food, drink, music, dancing and of course fireworks!
With so many big cities in a relatively small area it's difficult to decide exactly where to go for your European new year party experience so we hop the guides on these pages help - it's by no means an exhastive list but we've tired to cover the biggest/most popular locations.
Top Locations
GMT+4
GMT+3
GMT+2
Helsinki, Istanbul, Paphos, Sofia, Vilnius
GMT+1
Amsterdam, Arezzo, Athens, Barcelona, Belfast, Berlin, Bologna, Bratislava, Brussels, Budapest, Cannes, Cologne, Copenhagen, Dubrovnik, Dusseldorf, Florence, Frankfurt, Gdansk, Geneva, Hamburg, Innsbruck, Krakow, Lugano, Madrid, Milan, Monaco, Munich, Naples, Nice, Oslo, Paris, Pisa, Prague, Rome, Rimini, Rügen, Salzburg, Split, Stockholm, Turin, Valencia, Valletta, Venice, Verona, Vienna, Warsaw, Zurich
GMT+0
Cardiff, Dublin, Edinburgh, Birmingham, Glasgow, Leeds, Lisbon, London, Madeira, Manchester, Newcastle, Porto, Reykjavik
To help get you started, here's what new year's eve is known as locally in some of the biggest countries of Europe:
France - la Saint-Sylvestre
Germany - Silvester
Spain - Nochevieja or Fin de Ano
Italy - Vigilia di Capodanno or Notte di San Silvestro
Czech Republic - Silvestr
Belgium - Sint Sylvester Vooravond
Hungary - Szilveszter
Netherlands - Oud en Nieuw or Oudejaarsavond
Poland - Sylwester
Romania - Revelion
Wales - Calennig
Latest NYE News
The content on this page is written and maintained by Martin Kerrigan. If you have found it useful then please feel free to share it with your friends and family. If you have any comments or events to add to this page please Contact us.