USA New Years Eve 2019
Fireworks, Live Streaming, Events, Webcams, Parties, Hotels, Restaurants, Concerts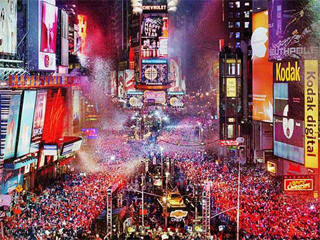 In the United States, New Year's Eve is celebrated with formal parties and family-oriented activities. Celebrations often center on dropping or raising an item during the countdown, especially on the East coast. New Year's Day is a public holiday in the United States.
See also our pages for Canada new year's eve
This listings below can also now be found categories by state on our US States listings
You might also be interested in seeing our pages for the Caribbean
Top Locations
GMT-5
Akron, Alexandria, Annapolis, Atlanta, Atlantic City, Baltimore, Boston, Buffalo, Burlington, Charleston, Charlotte, Chattanooga, Cincinnati, Cleveland, Columbia, Columbus, Detroit, Dick Clark's NYRE, Fort Lauderdale, Gatlinburg, Hartford, Indianapolis, Jacksonville, Key West, Knoxville, Louisville, Miami, New York, Orlando, Pensacola, Philadelphia, Pittsburgh, Providence, Raleigh, Sarasota, Saratoga, Savannah, St Augustine, Tampa Bay, Virginia Beach, Virginia, Washington DC, Walt Disney World, Williamsburg
GMT-6
Austin, Baton Rouge, Chicago, Dallas, Fayetteville, Fort Worth, Houston, Kansas City, Little Rock, Memphis, Milwaukee, Minneapolis, Mobile, Nashville, New Orleans, Oklahoma City, Omaha, Pensacola, San Antonio, Springfield, St. Louis
GMT-7
Albuquerque, Aspen, Boise, Cheyenne, Colorado Springs, Denver, El Paso, Lake Tahoe, Phoenix, Arizona, Salt Lake City, Santa Fe, Tucson, Vail, Colorado
GMT-8
Disneyland California, Fresno, Hollywood, Huntington Beach, Las Vegas, Long Beach, Los Angeles, Marina del Rey, Monterey, Portland, Reno, Sacramento, San Diego, San Francisco, San Jose, Seattle
GMT-9
GMT-10
Latest NYE News
The content on this page is written and maintained by Martin Kerrigan. If you have found it useful then please feel free to share it with your friends and family. If you have any comments or events to add to this page please Contact us.