First Night Alexandria 2019
Find the best new years eve parties and celebrations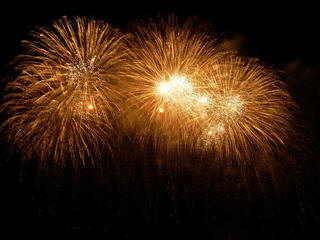 First Night in Alexandria in the state of Virginia has become synonymous with New years eve in Washington state, offering one of the biggest parties in the country and helping to grow the burgeoning US NYE traditions of family friendly first night events with a big outdoor party followed by spectacular fireworks.
The event draws additional popularity from its proximity to Washington DC, which in recent years has suspended it's official Capitol Hill fireworks display, leading residents to seek out the best local alternatives, so you can expect to see good levels of traffic heading in from out of town, so if you're making your way here on December 31st then be sure to allow plenty of time for your journey.
First Night Alexandria
First Night Alexandria is by far the biggest new year party in the greater Washington DC urban area, featuring an entire evening of entertainment, including live music and performers followed by a dramatic midnight fireworks spectacular over the Potomac River. Note that all venues at this event are alcohol free, which has the aim of enhancing a family atmosphere and keeping rowdy behaviour to a minimum!
The event to welcome 2019 includes a vast variety of entertainment throughout the evening and of course the famous Fireworks on the River! For the full event schedule, check out the listings on the official site:
First Night Alexandria schedule
For the fireworks this year the location will be a large barge moored offshore at the end of King Street. Vantage points are unlikely to be an issue though, you can secure a decent view from pretty much anywhere along the banks of the Potomac, one of the benefits of Alexandria's layout. Admission to the First Night activities costs $20 while children aged 12 and under gain entry for free.
New Year Restaurants
If you're looking for somewhere to eat out before heading on to watch the music and fireworks then there is a huge range of restaurants in town to choose from, with steak houses and Italian particular specialities. Check out full listings here:
New Years Eve Hotels
Places to stay in Alexandria are plentiful, but early reservation is very much recommended - you're unlikely to save much by waiting until the last minute, and more likely to find your options severely limited.
Top hotels include the Embassy Suites, Residence Inn Marriott, Radisson Old Town, Westin Alexandria and the Comfort Inn Landmark. Check availability and book local hotels here.
NYE Live Streaming, Webcams
There won't be much in the way of live TV coverage from the First Night celebrations, with most viewers preocuppoed by the Times Square ball drop live stream, but there are some live webcam views to help give you a feel for the new year festivities:
Latest NYE News
The content on this page is written and maintained by Martin Kerrigan. If you have found it useful then please feel free to share it with your friends and family. If you have any comments or events to add to this page please Contact us.