San Jose New Years Eve 2019
Fireworks, Events, Parties, Hotels, Restaurants, Concerts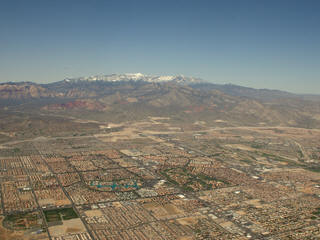 New Year's Eve in San Jose is a low key event in comparison to many of the larger California cities, but there are still plenty of things to do, with the focus mainly on parties in the local hotels, bars and restaurants, with some of the bigger hotels in particular putting on special new year's eve gala events.
With warm weather typical at this time of year then many of the locals take their parties out of doors, with street parties, barbecues and yard parties all popular.
California is close to the top of our bucket list now and we're hoping to get there as soon as possible, and when we do so the San Jose will certainly be on the must-see list, and if we could possibly combine it with a new year party then so much the better!
Things to do
San Jose on new year's eve is all about the parties in the local hotels and restaurants. There isn't a large municipal fireworks display that we're aware of (we're happy to be corrected if you know differently - please contact us using the contact details at the bottom of this page) and even the hotels no longer seem to advertise fireworks at their parties so if it's fireworks you're looking for it's probably worth considering the short trip up to San Francisco.
One big new years party will be held at the Hotel Valencia Santana Row Hotel, where they are hosting the New Year's Eve Gala, featuring live band, DJ, champagne and a 5 course dinner!
There is also a new year's eve champagne party at The Fairmont San Jose, which includes gourment dining and drinks as well as a live stream of the Times Square New Year's Eve Countdown.
There is also a plethora of parties to choose from at the city's many clubs, bars and restaurants - top choices this year include the Playhouse Nightclub, Myth Taverna & Lounge, Fahrenheit Restaurant & Lounge and Axis Nightclub in nearby Santa Clara.
Festive season activities in San Jose also include an outdoor ice rink located at at the Circle of Palms between the Fairmont Hotel and San Jose Museum of Art and a Christmas in the Park exhibition at Plaza de Cesar Chavez.
For new year dining options then there is a vast range to select from, with top venues such as Paolo's Restaurant, Nemea Greek Taverna and Le Papillon. Vegans are adequately catered for by the Good Karma Vegan Cafe and The Happy Bamboo. Find the full range of San Jose eateries here.
NYE Live Streaming, Webcams
There isn't a great deal to see in terms of large outdoor parties and fireworks, but you can still check out the vibe in town on the local webcams:
New Years Eve Hotels
San Jose's accommodation is centred around the main business district, although there are smaller family-run establishments across the city area.
To find yourself somewhere to stay no matter what your preferences or budget, visit the full selection local hotels here.
Latest NYE News
The content on this page is written and maintained by Martin Kerrigan. If you have found it useful then please feel free to share it with your friends and family. If you have any comments or events to add to this page please Contact us.