Akron New Year's Eve 2018-2019
Fireworks, Events, Parties, Hotels, Restaurants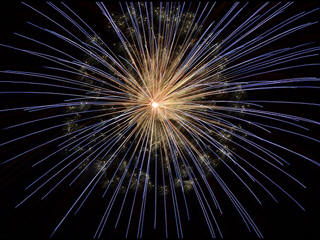 Akron, Ohio, always throws a decent party on new years eve, perhaps looking to draw some attention away from it's larger and better-known neighbour Cleveland.
The First Night family event in Akron is one of the oldest such events in the country and draws a large crowd to enjoy the all the entertainment events and the spectacular midnight fireworks display.
The First Night events are spread across venues right across the city and there are events and entertainment to appeal to just about anyone, although there is a firm focus on helping to keep the kids entertained, so expect a wide range of live performers and attractions.
Things to do
The main party in Akron is the First Night event. The event gets underway at 6pm and there will be entertainment throughout the evening - we'll bring you the full lineup for NYE this year as soon as we have it.
For the best views, the main crowds gather on South Main Street, in front of Lock 3. There is an earlier fireworks show for the kids at 9pm, hosted by the Akron Children's Hospital, for those families who have young kids so might not want to stay out for the later event.
There are other First Night events in other venues across the city, especially for those of a cultural bent. Places to check out throughout the day include the Akron Art Museum, Akron Civic Theatre, Akron-Summit County Public Library, Greystone Hall, John S. Knight Center, Lock 3, METRO Transit Center, National Inventors Hall of Fame and the UA Polsky Building. You can view the full schedule of First Night events here:
To attend the events you need to buy yourself a First Night button (the traditional equivalent of a ticket or pass at these events). The buttons are very reasonably priced at only $10 and you can buy them online here.
The organisers is recent years have also embraced the technological revolution and provide a free app with the full event guide - this is available on Android and iPhone
Away from the main party the city has literally hundreds of restaurants catering to pretty much any palate or budget, just make sure you get your reservation made early as the place will be packed out - for a full, exhaustive list complete with reviews:
NYE Live Streaming, Webcams
Places to watch live online:
New Years Eve Hotels
If you're planning on visiting Akron or Ohio over the New Year period, then early reservation is strongly recommended. You can search, check availability and book local hotels here.
Latest NYE News
The content on this page is written and maintained by Martin Kerrigan. If you have found it useful then please feel free to share it with your friends and family. If you have any comments or events to add to this page please Contact us.