Cairo New Years Eve 2018
Fireworks, Events, Parties, Hotels, Restaurants
Cairo, Egypt, 31 December 2017, Midnight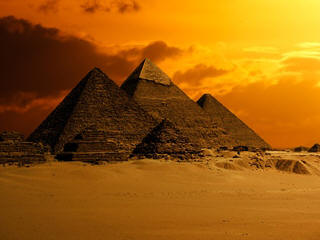 New year's eve in Cairo has been a varied celebration over the years - as a predominantly Muslim country there hasn't always been a great focus on the new year as specified by the Gregorian calendar, preferring their own Coptic version, but as the tourist industry boomed in the years pre and post millennium there was a burgeoning party scene focussed on servicing the international visitors that made the city such a vibrant place to be.

There then followed of course several years of troubles in the country which very much reduced the priority on festive celebrations, but the country is now starting to recover once more, so is again becoming a place well worth considering as a new year destination in a fantastic part of the world.

There is of course plenty to keep you occupied on any visit to Cairo - if you are visiting over the new year's eve period then the relatively cooler temperatures makes this a much more pleasant time to get out and enjoy the sights, so allow plenty of time to visit the pyramids of the Giza plateau, the Great Sphinx, Al Qalaa Citadel, Tahrir Square or even go shopping at the Festival City Mall.
New Year Fireworks, Events, Parties
For the celebrations to welcome the new year 2017 the authorities in Cairo made an extra effort in an attempt to boost the attractiveness of the city as a new year's eve tourist destination with a spectacular fireworks display and light show over the pyramids. This proved very popular so we would hop to see the same again for new year's eve 2018. We will keep you updated as and when we hear any confirmation of this.

Elsewhere in Cairo, the main focus of the new year's eve celebrations are the city's many bars and clubs, with all of the top venues competing to host the most popular and lively party. The best places to look out for this year are:

Random Villa in Maadi
Radisson Blu Hotel
The Tap East
Graffiti at Four Seasons Nile Plaza
Zigzag
Riverside Zamalek
Wunderkind
Cairo Jazz Club
Safir Hotel

There is no shortage of top dining options in Cairo either, with top recommendations including Fayruz Lebanese Restaurant, Maestro Italian, Birdcage, Sabaya and Indira Indian Restaurant. Vegetarians and vegans are well catered for at most of these venues too - you can see the full range of options and make online bookings here.
NYE Live Streaming, Webcams
There is a live streaming webcam view over the pyramids that should be well positioned for watching any fireworks displays:

Pyramids webcam
New Years Eve Hotels
There are plenty of hotels to choose from in Cairo, with the top end options in particular very reasonable priced compared to similar large cities. If you're wanting to be close to the pyramids to see the fireworks then some of the best choices would be Mena House, Le Meridien Pyramids Hotel, Pyramids View Inn or the Steinberger Cairo Pyramids Hotel.
Be aware though that the pyramids are some way out of the main town so you will need to consider transport if you're also wanting to hit some of the city centre parties.
To check availability and make reservations at these and all the top hotels in the area, you can make online bookings here.
Popular Pages
The content on this page is written and maintained by Martin Kerrigan. If you have found it useful then please feel free to share it with your friends and family. If you have any comments or events to add to this page please Contact us.