New Years Eve 2017
Live Streaming Fireworks, Countdown Events, Parties, Hotels, Concerts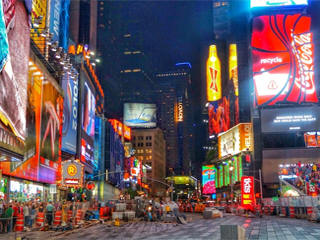 Happy New Year 2017! As we say goodbye to another year as we leave 2016 then once again the world will be lining up for one massive 24 hour global party to mark the occasion.
Our site brings you over 120 top destinations, the best places to go & things to do with news and updates on the most popular events and parties worldwide, from fireworks displays to family friendly parties, live concerts, hotel, restaurant, bar & club nights and much more.
For the top fireworks we'll also provide advice on the best viewing areas and vantage points from where you can secure the best views.
The events are listed by location and time zone to aid navigation, and we'll bring you links to live webcams, TV, radio & online streaming coverage so you can get as close as possible to joining the new year party from wherever in the world you are.
See all the latest New Years Eve News Headlines here.
Start your NYE 2016-2017 party search using the list below and you can work your way around the globe and see in the new year over and over again! Don't forget to check out the list of live music and celebrity appearances, which this year includes top names such as Kings of Leon, Phish, Kevin Hart and Biffy Clyro, here
New Year's Eve 2016-2017 Locations
GMT+13
GMT+11
Bondi Beach, Melbourne, Sydney
GMT+10
GMT+9
GMT+8
GMT+7
GMT+5.5
GMT+4
GMT+2
GMT+1
Amsterdam, Athens, Barcelona, Berlin, Brussels, Budapest, Florence, Frankfurt, Madrid, Milan, Munich, Paris, Prague, Rome, Venice, Verona, Vienna, Zurich
GMT+0
Dublin, Edinburgh, Birmingham, Glasgow, Leeds, London, Manchester, Newcastle,
GMT-2
GMT-5
Akron, Alexandria, Atlanta, Atlantic City, Baltimore, Boston, Burlington, Charlotte, Cincinnati, Cleveland, Columbus, Detroit, Dick Clark's NYRE, Indianapolis, Jacksonville, Key West, Florida Keys, Louisville, Miami, Montreal, New York, Niagara Falls, Orlando, Ottawa, Philadelphia, Pittsburgh, Raleigh, Tampa Bay, Toronto, Virginia Beach, Washington DC, Walt Disney World
GMT-6
Austin, Chicago, Dallas, Houston, Kansas City, Memphis, Mexico City, Milwaukee, Minneapolis, Nashville, New Orleans, Oklahoma City, San Antonio, St. Louis
GMT-7
Calgary, Denver, Edmonton, Phoenix, Arizona, Salt Lake City, Vail, Colorado
GMT-8
Disneyland California, Hollywood, Las Vegas, Los Angeles, Portland, Reno, Sacramento, San Diego, San Francisco, San Jose, Seattle, Vancouver
GMT-10
Reviews & Sharing
The content on this page is written and maintained by Martin Kerrigan. If you have found it useful then please feel free to share it with your friends and family. If you have any comments or events to add to this page please Contact us.