Burlington New Years Eve 2017
Fireworks, Events, Webcams, Parties, Hotels, Restaurants, Concerts
Burlington, Vermont, 31 December 2016, Midnight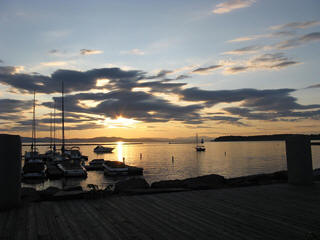 Another of the First Night events that are becoming increasingly popular across the United States as an alcohol-free, family friendly way to see in the new year takes place at Burlington in Vermont. This event is actually one of the longest established of its genre, the 5th oldest in the country.
Vermont is long established as a holiday getaway for visitors from the large urban metropolis areas of New York, New jersey and Boston, and with it's proximity to Canada you're likely to have proper winter weather, with a good chance of a decent covering of snow that gives that picture postcard feel to the occasion - I always feel like it feels much more like Christmas and New Year if there's snow on the ground, something for all those lights and fireworks to cast a reflection on!
New Year Fireworks, Events, Parties
First Night Burlington takes place throughout the day on 31st December and continues right into the night, culminating in the famous and popular midnight fireworks display. There will be a number of artists and activities at the event. The musical events are at locations around the city. In total there will be over 750 artists performing at the event.
The currency for the First Night Festival is the button, required for entry to all performances and at all venues. Probably your best option for the buttons is to purchase online in advance as the prices are cheaper - $20 for adults and $5 for kids, with the under-threes for free. A family pack can represent a decent saving with buttons for 2 adults and 2 kids for $42.
If you can't get your buttons in advance then you'll need to head to one of the sales points when you reach town - for NYE 2017 these are located at the First Night Burlington Office, Burlington Town Center and at the Memorial Auditorium. Note that only the first of these locations will remain open all the way until midnight.
One of the highlights of the evening is the Parade which travels from the top of Church Street (near the fountain) and ends at Burlington City Hall. This gets underway at 5pm, so make sure you're there in plenty time to secure a decent vantage point. There is also an early fireworks display for the younger kids - this takes place at 6pm.
For your new year dining options, Burlington has a lot of possibilities for a relatively small town, and most international cuisines are represented here. We recommend you look out for Logan's of Vermont, the Penny Cluse Cafe, the pizza at American Flatbread and The Farmhouse Tap & Grill. Find the full range of eateries here.
NYE Live Streaming, Webcams
Places to watch live online:
New Years Eve Hotels
Places to stay are in ready supply and tend to be reasonably priced. For a full range, visit: local hotels here.
Reviews & Sharing
The content on this page is written and maintained by Martin Kerrigan. If you have found it useful then please feel free to share it with your friends and family. If you have any comments or events to add to this page please Contact us.