Phoenix New Years Eve 2018
Fireworks, Events, Parties, Hotels, Concerts
Phoenix, Arizona, 31 December 2017, Midnight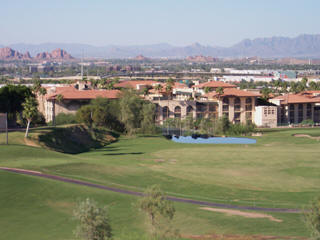 Phoenix celebrates the New Year's arrival in fine style each year with an eclectic mix of parties, events, cultural offerings and of course the obligatory fireworks displays. The locals like to think of this as the largest and best party in the whole of Arizona, while many visitors are attracted by the novelty of spending New Years Eve in the desert.
This isn't a location you're likely to chance upon by accident, existing as it does in such splendid isolation, but by all accounts it's well worth the trip, and is a venue we've had on the bucket list for quite a while - there's something I find particularly appealing about being in the desert during the winter, the contrast of colours and temperatures adding a unique aspect to the local new year celebrations.
New Year Fireworks, Events, Parties
We haven't been able to find details on any official municipal fireworks in Phoenix, and don't be tempted to launch your own as they've been outlawed without a specific permit in Arizona since 2010! Your best chance of seeing some new year's eve pyrotechnics then will likely be at one of the big private hotel parties in the area.
One of the biggest new year parties in Phoenix this year will be the arrival of the Decadence music festival to the city, with 2 nights of electronic dance music from the 30-31 December at the city's Rawhide Event Center. The festival is a new addition to the Decadence event that takes place in Denver each year and includes a fantastic lineup. Tickets are available online here.
The major hotels in Phoenix and nearby Scottsdale (technically a separate town, but part of the larger Phoenix metropolitan area) compete to host some pretty impressive new year parties. One such event is at the Hotel Valley Ho, where the NYE 2018 party includes buffet, premium bar, live music and a confetti explosion at midnight.
There is typically another big party at the Radisson and Fort McDowell Casino in Scottsdale, where their Grand Ballroom will be the scene for live music, Hors d'oeuvres, party favours and a champagne toast to greet the new year.
For the more culturally inclined, the Phoenix Symphony will be holding their annual new year celebration - details and ticket info to follow.
For you new year dining options, then Phoenix has a huge range of possibilities, with literally thousands of restaurants to choose from. Popular choices include Wright's at the Biltmore, Beckett's Table, Portland's and Seasons 52. Vegans are advised to head for the Chakra 4 Vegetarian Restaurant. Check out the full range of Phoenix eateries here.
NYE Live Streaming, Webcams
Places to watch live online - there may not be a great deal to see, but there are a few webcams in the area if you just want to check the place out:
New Years Eve Hotels
If you're planning on visiting Phoenix over the New Year period, then early reservation is strongly recommended. You can search, check availability and book local hotels here.
Popular Pages
The content on this page is written and maintained by Martin Kerrigan. If you have found it useful then please feel free to share it with your friends and family. If you have any comments or events to add to this page please Contact us.