Melbourne New Years Eve 2018
Fireworks, Events, Parties, Hotels, Restaurants, Concerts
Melbourne, Victoria, 31 December 2017, Midnight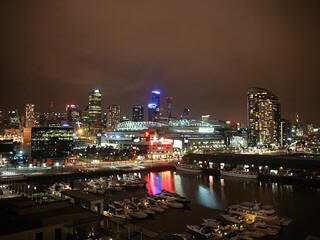 When thinking about New Years Eve in Australia people inevitably tend to associate the occasion with the massive and famous Sydney Harbour event, but down in Melbourne they take their NYE celebrations equally seriously and you can expect to find a wide range of parties in the city's bars, restaurants and hotels as well as a spectacular public midnight countdown and fireworks display.
The city actually has an excellent setting for a large scale public party, with the open areas along the banks of the Yarra river providing ample space for crowds to gather, while the city's iconic skyline provides an equally impressive backdrop. We were fortunate to return to Melbourne for a visit in 2017, having not been for 20 years, and I can indeed confirm it is still a slively, friendly and compelling a city as always.
New Year Fireworks, Events, Parties
The party in Melbourne is centred around the family precinct at Yarra Park, in the shadow of the enormous and iconic Melbourne Cricket Ground, the MCG. There is also a party event at Waterfront City, running from 7pm until 1am and typically draws crowds of more than half a million across the day and evening.
This years event includes a total of 22 launch sites, including Eureka Tower, for the 7.5 tonnes of fireworks in an event that has promised us a "carpet of fireworks". The main viewing areas are at Kings Domain, Docklands, Flagstaff Gardens and Treasury Garden. Edinburgh Gardens is recommended as a a viewing location, while if you don't mind being a little further away there are excellent skyline views to be had from St Kilda or Albert Park.
Last year also saw a new addition to the Melbourne new year calendar with the start of the Darkness and Light new Year's Eve event on the Melbourne city riverside at South Wharf - this proved a great success so we would expect to see it return again for NYE2018 - check back for ticket details.
Eureka Tower itself is also a top recommendation for a new year party, they hold a sophisticated party with live music, food and drink and some of the best views over Melbourne and the surrounding areas - I've been up there myself and the views are second to none, you will certainly get to see plenty of fireworks from this vantage point!
Federation Square is another popular gathering point, helped along by free concert that gets underway at 9pm, when there is also an early fireworks display.
There is also a popular gathering in Edinburgh Gardens that tends to attract large crowds from Yarra's many backpacker hostels, but in recent years this has been the source of some rowdy antisocial behaviour to the extent that the local council have announced that this from now on the event will be kept alcohol free.
Away from the main municipal event, the rest of the city will come alive with a series of parties to look out for. Top popular venues include The Bluestone Lounge, Melbourne Central Lion Hotel, Feddish, Long Room, Riverland Bar and Terra Rossa Restaurant and Bar. We can heartily recommend heading out to the busy main streets of South Yarra, where the many small bars and restaurants make for a buzzing atmosphere.
For families and those looking for a quieter evening, the suburbs of Melbourne traditionally hold their own parties, which has the added benefit of circumventing the need to find (and pay for!) transport into and out of the city. Local event listings are carried in the local newspapers and will provide plenty of suggestions for potential activities, although if you're holidaying in the area it's advisable to pay special attention to ticketing requirements.
NYE Live Streaming, Webcams
Places to watch live online - the fireworks here don't tend to attract the same international attention as the big event in Sydney but are still well worth watching, check out some of the live streaming webcam views for a closeup view:
New Years Eve Hotels
Melbourne is internationally renowned for the range and quality of it's visitor accommodation. Availability over the Christmas and New Year period is very much at a premium, so get your booking in well in advance, especially if you're keen on a city centre location with fireworks views. There are several top quality hotel apartments which can make self catering a good option - we stayed in the District South Yarra and can highly recommend it.
The Crown Hotel is a good choice for top notch entertainment, but you will need to book quickly. Check availability and book local hotels here.
Popular Pages
The content on this page is written and maintained by Martin Kerrigan. If you have found it useful then please feel free to share it with your friends and family. If you have any comments or events to add to this page please Contact us.