Australia and New Zealand New Years Eve 2016
Fireworks, Events, Webcams, Parties, Hotels, Restaurants, Concerts
31 December 2015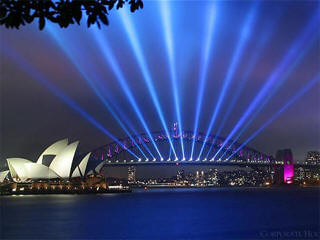 BY MARTIN KERRIGAN
Australia and New Zealand absolutely don't mess around when it comes to celebrating New Years Eve - they like a party at the best of times, and this is one they like to think of as their very own.
The iconic Australian event is obviously at Sydney Harbour, where the Harbour Bridge fireworks and Opera House setting make for a dramatic backdrop like nowhere else, but other large cities such as Melbourne, Adelaide and Brisbane all make their own contributions to the party with large scale public events.
Down in NZ, Auckland has the Sky Tower, which tends to take centre stage, but in other towns like Wellington and Christchurch residents also take advantage of the warm weather in the southern hemisphere at this time of year to head outside, have a party and watch some fireworks.
New Year Fireworks, Events, Parties
GMT+13
GMT+11
Bondi Beach, Melbourne, Sydney
GMT+10
Reviews & Sharing
If you have found the content on this page useful then please feel free to share it with your friends and family using the social media sharing tools below:
We're always interested in hearing comments and feedback from anyone who has attended these events, or if you have any information or updates that might be useful for us to add to the page then please Contact us