Dallas New Years Eve 2016
Fireworks, Events, Webcams, Parties, Hotels, Restaurants, Concerts
Dallas, Texas, 31 December 2015, Midnight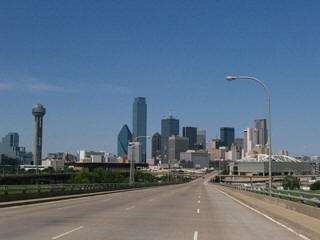 Dallas is one of those iconic US cities that I think pretty much everyone who visits the country must have on their bucket list, even though, for me as a vegan, a lot of the biggest food-based attractions of the place would be wasted! There's still plenty other stuff to attract you to Dallas though, and for anyone who watched the eponymous drama in their childhood there's an added incentive right away.
Like everything in Texas, New Years Eve is treated as very much a BIG occasion, and Dallas as always leads the way with their iconic Big D NYE Party in Victory Park, drawing crowds of locals and visitors alike in their tens of thousands to enjoy the food, dancing, live music and spectacular midnight countdown, ball drop and fireworks.
New Year Fireworks, Events, Parties
The focus of attention will of course be Victory Park, where the Big D NYE free party offers food tents, bars, live music including the band competition and of course the famous midnight fireworks display, provided once again for 2016 by Stream Energy. These fireworks can be seen for miles around and are by far the biggest single display in the area.
Other features on the Big D NYE are the live music stages, the Victory Music Stage on Olive Street and the eponymous Big D NYE Stage in Victory Plaza. For those wanting to stand out from the crowd there is also a VIP option in the form of the Red Carpet Party, which adds access to exclusive VIP areas, the best fireworks views and complimentary champagne.
Away from the main event there are plenty of other things going on in Dallas to bring in the new year, and the city's bars, clubs and hotels all tend to get in on the act with their own parties and gala events.
For football fans there is of course also The Cotton Bowl to look forward to on New Year's Day, played in the stadium of the same name.
For New Year dining options, Dallas is especially renowned for its barbecue, authentic Mexican, and Tex-Mex cuisine. Eateries worth considering as the focal point of your evening include Iron Cactus, Five Sixty Wolfgang Puck, the Dallas Fish Market, Avanti Restaurant Fountain Place, Craft Dallas and Sevy's Grill.
NYE Live Streaming, Webcams
Places to watch live online, including live views of the city skyline:
You can also watch the full fireworks show from last year online too, with this year's likely to be added shortly afterwards too:
There is actually live TV coverage of the event in states including Arkansas, Kansas, Louisiana, Missouri, New Mexico, Oklahoma and Texas so we're hopeful this means an online live stream will be available too - check back nearer the time and we'll provide any details we can track down.
There has previously been a live stream available on the event's official site, starting at 10.30pm - if it does return this year you should be able to watch live here:
New Years Eve Hotels
Dallas welcomes visitors from all around the world on a regular basis and the range and quality of available accommodation reflects this cosmopolitan touch. For a wide range of hotels and apartments with online availability and reservations check out the list of local hotels here.
Reviews & Sharing
The content on this page is written and maintained by Martin Kerrigan. If you have found it useful then please feel free to share it with your friends and family using the social media sharing tools below. If you have any comments or events to add to this page please Contact us.