Orlando New Years Eve 2017
Fireworks, Events, Parties, Hotels, Restaurants, Concerts
Orlando, Florida, 31 December 2016, Midnight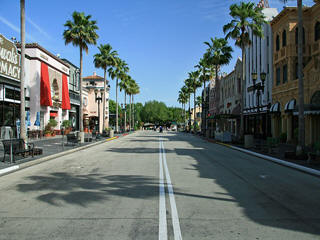 If you're thinking of visiting the Orlando area of Florida around new year's eve then let's be honest, there's a good chance you're with the family and heading for Walt Disney World, which to be fair does host a pretty good party, and is certainly the place to go if it's fireworks you're looking for, but away from the big theme park there is still plenty other things the area has to offer.
Orlando is the county seat of Orange County so does have a responsibility to provide entertainment for a metropolitan area with in excess of 2 million inhabitants, plus the millions of visitors who flood into the area each year, and to be fair they do recognise that not all of these people are going to be Disney fans and put on a range of options that should cater for just about everyone.
Orlando also has the disctinction of being named the best city to see in the new year by a Wallethub survey that compared factors including cost, fireworks and weather, a worthy accolade for an often under-rated city.
New Year Fireworks, Events, Parties
If you're in Orlando for new year's eve 2016-2017 and insist on seeing some fireworks at midnight then you may as well head to Walt Disney World whether you have children with you or not, as they have by far the biggest and best displays in the area.
Elsewhere though there are plenty of other offerings. One enduringly popular venue is of course the Universal Orlando Resort, where the iconic Universal CityWalk holds a party with live music and entertainment across all of it's 7 nightclubs. There is also live entertainment in the outdoor area, but this doesn't mean it's free to get in, you will still need a ticket
The CityWalk party includes the popular venues Antojitos Mexican, Pat O'Briens, Rising Star and Red Coconut Club while the outdoors party features live music
There is also a big party at SeaWorld, where the Wintry Wonderland that represents the resort's Christmas celebration is extended to take in new year's eve, where there will be music from live DJs and a midnight countdown on the waterfront, capped with a big fireworks display. Seems remiss to mention this venue without reference to the controversy initiated by the Blackfish documentary film - several big names have cancelled gigs here as a result, including among them Trisha Yearwood, REO Speedwagon, Willie Nelson, Cheap Trick, Heart and Barenaked Ladies. As a vegan I have to admire their stance but respect the right of the individual to make up their own mind - I just ask you to be aware of the issue before making your decision...
Away from the theme parks, Orlando has an excellent range of bars and nightclubs that are often overlooked, but will certainly be holding their share of parties too. Top venues include The Ballroom at Church Street, Ice Bar, Citrus Club, Cuba Libre and The House of Blues.
For those looking for a quieter evening, or maybe to fuel up before hitting the clubs, then the restaurant scene in Orlando is extensive and varied. They like a good steak here, and The Bull and Bear Steakhouse is always popular, while international choices include Ceviche Tapas, Roy's Hawaiian Fusion and the Olive Garden. Browse the full range of Orlando eateries here.
NYE Live Streaming, Webcams
Places to watch live online - a lot of these webcams are at Disney World, which is probably fair enough as that's where the main fireworks are, but there are also live views from Universal and Downtown Orlando
New Years Eve Hotels
If you're planning on visiting Orlando over the New Year period, then you will be spoiled for choice, but be warned it can be a little pricey in the holiday season and as always early reservation is strongly recommended - you're unlikely to pick up late deals here -find the best local hotels here
Reviews & Sharing
The content on this page is written and maintained by Martin Kerrigan. If you have found it useful then please feel free to share it with your friends and family. If you have any comments or events to add to this page please Contact us.