NYC New Years Eve 2015
Ball Drop Live Stream, Webcams, Fireworks, Restaurants, Events, Parties
New York City, NY, 31 December 2014, Midnight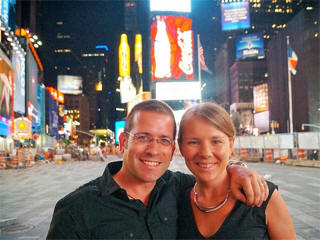 BY MARTIN KERRIGAN
Well 2014 was the year we finally made it to new York City and visited the incredible Times Square, as you can see from the picture at the top of the page! OK so it wasn't new year's eve when we visited but even in mid July the place was buzzing with an energy all of it's own - finally we can see what al the hype is about! To actually get to see in new year in NYC is now officially right at the top of the bucket list! I've put some more pics from our visit further down this page, just couldn't resist!
Well, this is the big one! If Sydney and the fireworks over the harbour bridge are what gets New Years Eve started, then New York's Times Square hold the party everyone waits up for! The fireworks and the ball drop are the obvious highlight but there are events going on throughout the day - turn up nice and early (you'll need to!) and be treated to a full day of entertainment including live music, celebrity guest appearances, comedy acts and dancers.
I'm not generally a big fan of large crowds, or indeed waiting around for a long time but I guess when it comes to new years in Times Square I'm going to have to be a little more flexible than usual! I would love to hear personal experiences from anyone who has actually attended, especially with hints and tips on the best way to go about it, please use the comments form at the bottom of the page if you can help!
Fireworks, Events and Parties
Times Square is the major component of the New Year's Eve celebration, where huge crowds gather to wait all day for the world famous ball drop, and new year 2014-2015 will be no exception. The Waterford crystal ball is located on the roof of One Times Square and begins it's slow descent at precisely 11:59 pm, triggering fireworks at the stroke of midnight when it finally reaches the bottom.
Toshiba's Times Square billboard screen also displays a timer of the countdown with the crowd joining in to count out the final ten seconds.
If you're heading to Times Square then we heartily recommend the Balldrop Pass - it's going to set you back in the region of $250 but includes admission to parties in multiple venues in Times Square and the surrounding area, featuring the top party DJ's in NYC, plus many of the venues have free food and drink, and the pass also gives you access to a raft of special offers and deals valued at up to $1000 - seems rude not to! There is also a Family Pass option.
The Times Square fireworks and ball drop are immediately preceded by the iconic Dick Clark's Rockin' New Year with Ryan Seacrest, where massive stars perform for the crowds and the same worldwide viewers on TV and online. The headline act for the NYRE this year has now been confirmed as Taylor Swift, and will also feature Gavin DeGraw & Lady Antebellum, joining the party live by video link from Nashville and One Direction, live from the Billboard Hollywood Party.
The CNN coverage live from Times Square on New Year's Eve will again be hosted by Anderson Cooper and Kathy Griffin - the pair have been doing this so long now the show is actually named "New Year's Eve Live with Anderson Cooper and Kathy Griffin"
On NBC you will have New Year's Eve with Carson Daly, which this year features live performances by Blake Shelton, Gwen Stefani and Pharrell Williams will perform along with Lady Gaga, Tony Bennett and Seth McFarlane.
An Official Charitable Partner for the ball drop 2015 has been announced for the first time - it will be the International Rescue Committee (IRC), being recognised for their work helping displaced persons and refugees in countries around the world.
If you're looking for a hotel with a view of Times Square so you can watch the ball drop without getting jammed up in the crowds then we can personally recommend the Residence Inn Central Park - make sure you pay the extra for a Times Square view room, although there is also an outdoor terrace on the gym level with very good views. There is also a big party at the Novetel New York Times Square, where their event space Supernova hosts an annual new year party that also benefits from a heated terrace with spectacular views - tickets here.
Away from the hubbub and general chaos in Times Square, there is also a big fireworks display in Prospect Park, across in Brooklyn. There is entertainment throughout the evening at the Grand Army Plaza, followed by the pyrotechnics come midnight.
For live music, there is always plenty to choose from in NYC. For starters, Skrillex and Diplo will be performing live at Madison Square Garden - this is an 18+ event, tickets are available here.
In a huge development, pop legend Elton John is also in New York this year, playing what will amazingly be his first ever new year's eve concert! The show is at the Barclays Center in Brooklyn and if you want to get to this one you'll need to act fast - ticket details here. We can also now confirm that Elton's concert will also be featured as a live cut-in to the main new year's eve broadcast on ABC, giving fans worldwide the chance to watch the superstar in live action.
There is always plenty in the way of live music to choose from in NYC - The Disco Biscuits have now also confirmed they will performing for 3 nights from the 29-31 December at the Best Buy Theater on Broadway - ticket sales here.
Southern rockers Gov't Mule are also in town this new year, playing the 30th & 31st December at the Beacon Theater, with the NYE shoe also featuring Myles Kennedy. Get your tickets here.
Emo band Rainer Maria will be reforming just in time to play in the new year at the Bowery Ballroom - tickets here.
Disclosure will be greeting the new year down on Pier 94 with their "Disclosure Presents: Wild Life New Year's Eve" show, also featuring Claude VonStroke, electronic duo Dusky, Kyle Hall, Isaac Tichauer Ten Walls. Ticket sales here.
There will be, as always, a huge range of parties in New York for the new year, just in the Times Square area itself there are dozens of noteworthy venues, especially at Planet Hollywood, Carmine's Guy's American Kitchen and Bar, Dallas BBQ, TGI Fridays NYC, BB King's Blues Club, Madame Tussauds, Chevys, Copacabana, Culture Club, Espace or how about watching the ball drop from the ultimate viewing spot, the XVI Rooftop Lounge. Ticket details to follow.
For culture vultures the New York Philharmonic Orchestra hold their annual new year party - full show and ticket details to follow.
With the island location of Manhattan providing plenty of possibilities for maritime-based fireworks viewing then it's no surprise to find a numger of cruise options for your new year celebration. Top choices for this year include the Bateaux New York NYE Fireworks Dinner, which offers a winning combination of fine dining, live soft jazz and chic atmosphere with imaginative culinary creations, extensive wine list and star-quality entertainment.
Alternatively we also really like the look of the Spirit of New York NYE Fireworks Dinner, which comes complete with dinner buffet, premium open bar, DJ Entertainment, party favors, champagne toast at midnight and midnight fireworks, a great way to welcome 2015 on the water!
Live Streaming and Webcams
Places to watch live online - this is one place you're going to have no trouble finding live coverage of no matter where you are in the world - why not try getting a taste of the atmosphere throughout the day on the live streaming web cam feeds on the excellent Earthcam site, which has a special section dedicated to the event, with live streaming views all around Times Square
The full event is also webcast live online here:
There is also an official Ball Drop app that brings all the latest from Times Square including live coverage of the ball drop itself direct to your mobile phone, tablet, Ipad, whatever! This year's app is even more user friendly and interactive than the previous version, alowing among other things Tweets between users:
Hotels and Accommodation
If you're planning on visiting New York over the New Year period, then it will be beyond busy so early reservation is very strongly recommended - click Here for the best New York hotel deals
Reviews & Sharing
If you have found the content on this page useful then please feel free to share it with your friends and family using the social media sharing tools below:
We're always interested in hearing comments and feedback from anyone who has attended these events, or if you have any information or updates that might be useful for us to add to the page then please Contact us or complete the feedback form below:
Other Popular Locations