Ohio New Years Eve 2019
Fireworks, Events, Parties, Hotels, Restaurants, Concerts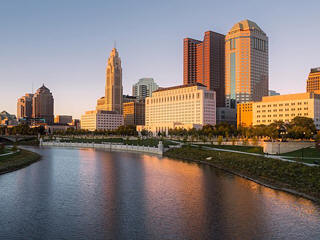 Ohio has some large scale new year parties in the main urban centres such as Cleveland, Cincinnati and Columbus, while across the state there are a number of smaller events centred around the dropping of various objects. Some of the more notable include:
Sausage drop in Elmore
Ball of popcorn drop in Marion
Captain Wylie Walleye Fish drop in Port Clinton
Ball drops in Yellow Springs and New Carlise
Top Locations
The main locations we currently have featured on the site are:
We're adding more all the time though, so check back if your preferred destination isn't currently featured.
Latest NYE News
The content on this page is written and maintained by Martin Kerrigan. If you have any comments or events to add to this page please Contact us.