Val Thorens New Years Eve 2018
Fireworks, Events, Parties, Hotels, Webcams, Restaurants
Val Thorens, France , 31 December 2017, Midnight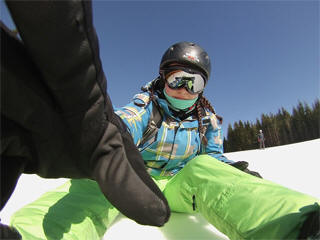 Val Thorens is a fabulous ski resort in the French Alps, located in Tarentaise Valley, Savoie and is currently the highest ski resort in Europe.

Due to it's altitude it offers a slightly longer ski period, usually November to the beginning of May, perhaps this is the reason that it's the most visited ski resort in France.
I loved reading about the lifts in Val Thorens, they sound so fun: Magic carpets, draglifts, gondolas etc and 4 funitels (wind resistant cable cars) it all sounds so fabulous.

It's not just skiing either, you can go Ice Driving (yes that's right, Ice driving!), paragliding, outdoor Yoga classes, Ice Diving and one thing that would be top of my list would be the Tyrolienne zipline, it looks epic.
New Year Fireworks, Events, Parties
It's all happening in Val Thorens! The lead up to New Year has a plethora of events, including Ski And Boardweek, Magical Christmas with the traditional torch lit procession of the ESF instructors and fireworks.

Come the big night it's Valtho Crazy Night where you head to Caron Place for a massive party and keep on dancing with live DJ until the fireworks go off at midnight! There's also entertainment for the kids! Like Christmas, you can watch the torch lit descent by the ESF instructors.

As with most Ski Resorts, the bars and clubs will all be having their own New Years Celebrations, probably Ticket Only so if you haven't pre-booked I'd check the venue before you turn up!

If you're dining out on New Year, make sure you book well in advance to avoid disappointment, no one wants to be drinking that champers on an empty stomach! Here are just a few of the restaurants you may want to check out.

Restaurant Jean Sulpice
L'Auberge des Balcons
La Maison Val Thorens
La Pause
Le Vieux Chalet
NYE Live Streaming, Webcams
There doesn't appear to be any Live Webcams that I can find, but there is one that updates every 15 minutes!!
New Years Eve Hotels
If you're contemplating Val Thorens, then get it booked, as one of the most popular venues hotels will fill up quickly! Here are some of the hotels you can choose from and they are all gorgeous!

Altapura
Hotel Koh-I Nor
Hotel Pashmina
Village Montana
Hotel FitzRoy
You can search for deals at all of these venues, plus other local hotels here.
Popular Pages
The content on this page is written and maintained by Yvonne Kerrigan. If you have found it useful then please feel free to share it with your friends and family. If you have any comments or events to add to this page please Contact us.