New Orleans Mardi Gras 2018 Live Stream
Watch Online Webcast Feed, TV, Webcams, Streaming
NOLA, New Orleans, Louisiana, Tuesday 13 February 2018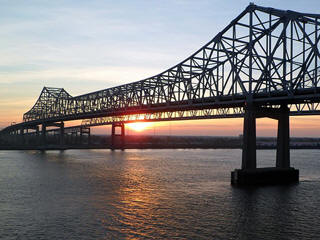 The mardi gras in New Orleans is the biggest annual party in this historic city, with a huge parade on Fat Tuesday bringing massive crowds out onto the city streets for a fantastic all day party.
We're therefore decided to temporarily re-purpose this page to bring you links to all of the best live mardi gras parade coverage from new Orleans.
We will of course return with the new year's eve live stream and TV broadcast details once the marid gras is over.
Falling conveniently in a time zone in between the ball drop in Times Square and DC fireworks on the east coast and the big fireworks shows in LA, Seattle and San Francisco on the west coast, the NOLA display attracts a pretty impressive global audience.
TV and Live Streaming
You can find all the very latest mardi gras live stream and TV coverage from New Orleans here:
Webcams
New Orleans is blessed with an absolute plethora of live webcam views, many focussed on coverage of the famous annual Mardi Gras, but they also come into their own on new year's eve.
There are several cameras, including real time live streaming views, on Bourbon Street, as well as streams from Jackson Square and panoramic views of the city and the Mississippi, greart skyline shots for catching soem spectacular pyrotechnics. See the full range of webcams here:
Latest NYE News
The content on this page is written and maintained by Martin Kerrigan. If you have found it useful then please feel free to share it with your friends and family. If you have any comments or events to add to this page please Contact us.