San Francisco New Year Fireworks 2018 Live Stream
Watch Online Webcast Feed, TV, Webcams, Streaming
Embarcadero, SF, Bay California, 31 December 2017, Midnight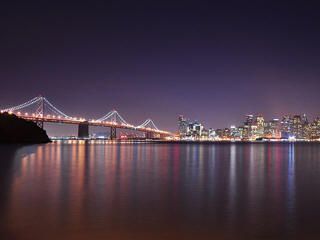 The new year's eve fireworks display in San Francisco is one of the mosr spectacular in the United States, as well as being one of the largest anywhere on the west coast.
The San Francisco fireworks take full advantage of the harbour setting on the scenic SF bay to lauch the fireworks from barges moored out on the water, making them viewable from all aorund the bay.
TV and Live Streaming
Live TV coverage is provided by local station ABC 7 news who actually shoot live from the roof of their San Francisco building, bringing you right up close to the midnight display. The ABC coverage is also available as an online webcast that you can watch here:
Webcams
There are a number of live streaming webcam views positioned in key locations around San Francisco Bay, with skyline views in particular offering a great view for the fireworks:
There is also a great live camera offering views overe the bay and Golden Gate Bridge:
Popular Pages
The content on this page is written and maintained by Martin Kerrigan. If you have found it useful then please feel free to share it with your friends and family. If you have any comments or events to add to this page please Contact us.