Pitbull New Year Revolution 2018
Live Stream, TV Coverage, Online Webcast, Lineup
Bayfront Park, Miami, Florida, 31 December 2017, 8.00pm (Gates open 6.30pm)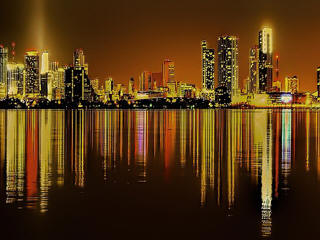 The Pitbull New Year Revolution is a new year's eve party that takes place each year in Miami, Florida, and has become a feature of the new year landscape over the last few years to the extent that I now feel it warrants a page all of it's own.
Featuring a number of high profile special guests and live acts, Pitbull's new year revolution takes place across several hours on new year's eve and is typically broadcast live on Fox TV, representing a major new addition to the new year television viewing options in the United States.
There aren't tickets sold for the main party, it's just a case of turing up early and joining the queue, but you can gain early access by buying tickets for the Worldwide NYE Party in Bayfront Park, a private ticketed event with a selection of gourmet food stations. This isn't a cheap option though, tickets start at $245 and aren't generally released until close to new year, we'll have the link here as soon as it becomes available.
Live Streaming
Latest: It looks like Fox have ditched Pitbull for new year 2018, with a new show hosted by Steve Harvey being screened instead, due we understand in large part to poor ratings last year.
We will of course provide details of any alternative live coverage we manage to track down.
Co-hosts last year were Queen Latifah & Snoop Dogg, along with Pitbull himself of course. If you're visiting the event the gates open to the public at 6.30pm but there will be queues so get there as early as you can.
There may still be sections from the event shown as part of FOX's New Year's Eve special, broadcasting live on the east coast from 8pm, with west coast stations, including San Francisco, being shown the show on a delay. Live stream to follow, but will probably be on this link:
For other events happening in and around the Miami area on new year's eve, see oour main feature page here:
Popular Pages
The content on this page is written and maintained by Martin Kerrigan. If you have found it useful then please feel free to share it with your friends and family. If you have any comments or events to add to this page please Contact us.